One of the most impactful careers a person can pursue is becoming an educator.  For that reason and in memory of Chuck and Margie, Barancik Foundation is again celebrating the incredible work of Sarasota County educators who go above and beyond.
On May 5, five educators were greeted by their principal, the interim superintendent, and district leadership during a surprise ceremony where they were named 2023 Ripple Effect Award winners and presented a $5,000 check from Barancik Foundation.
Click through the carousel to see our winners. 
DaVida Dagan of Glenallen Elementary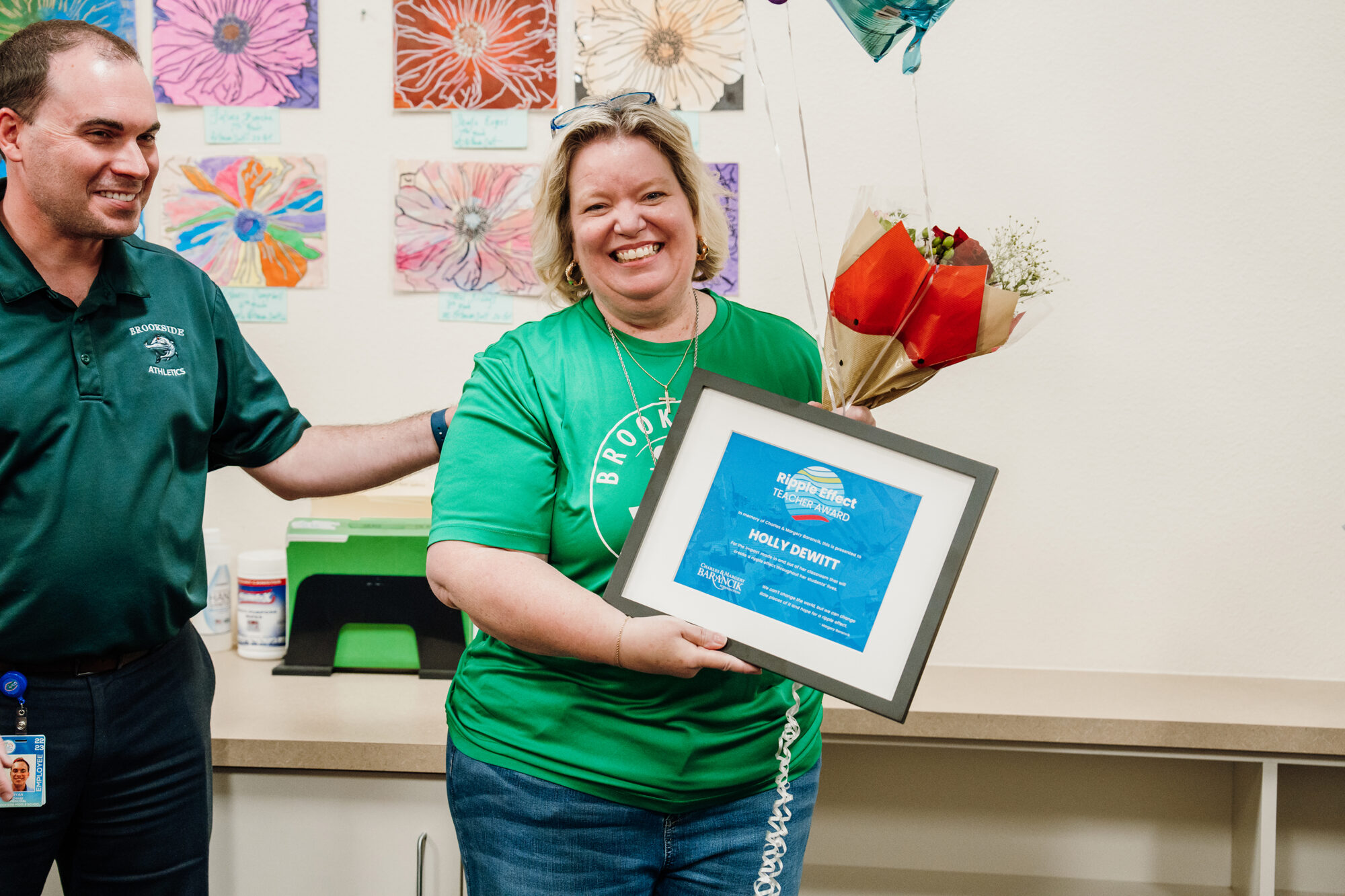 Holly DeWitt of Brookside Middle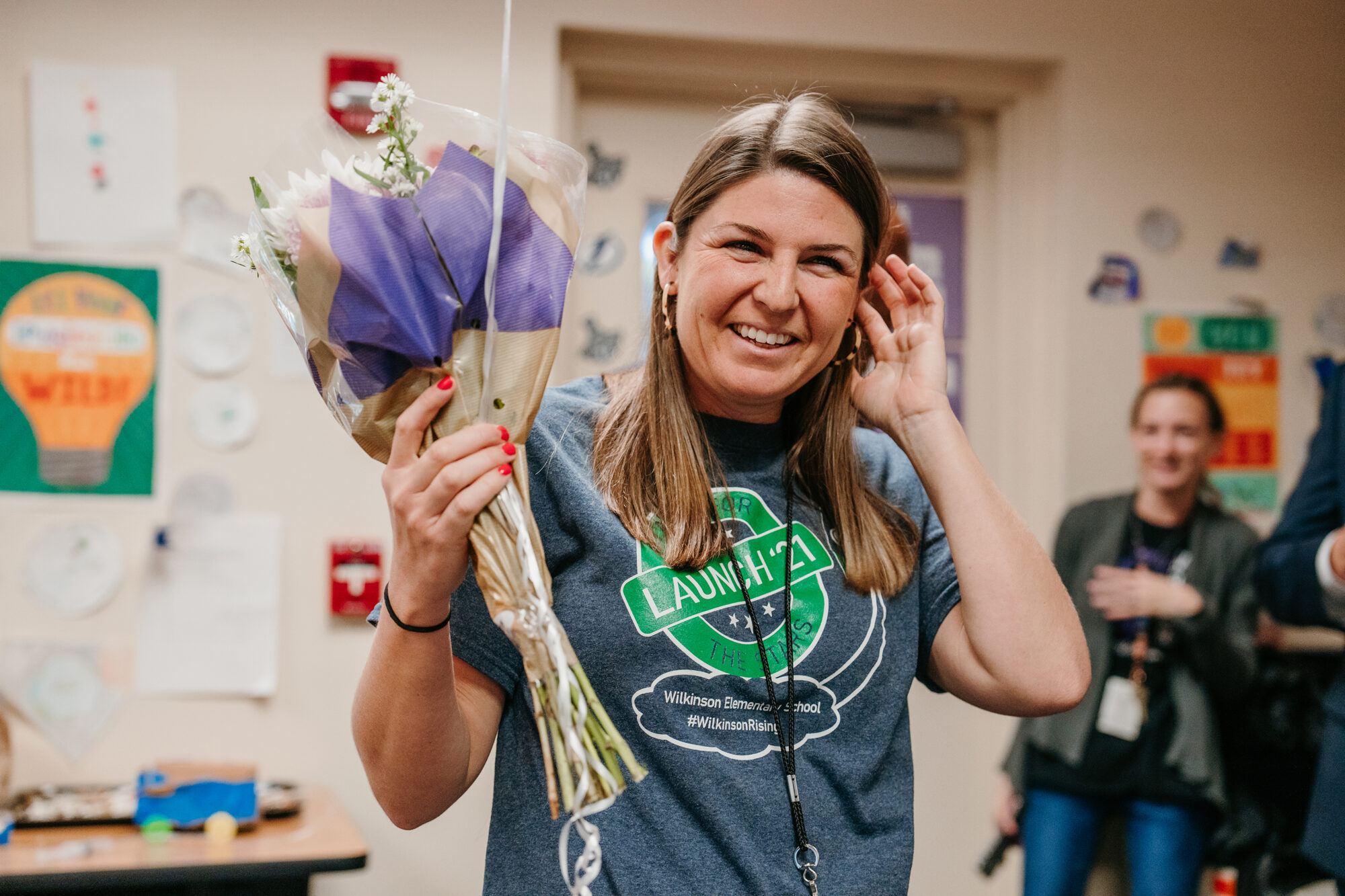 Diana Eidel of Wilkinson Elementary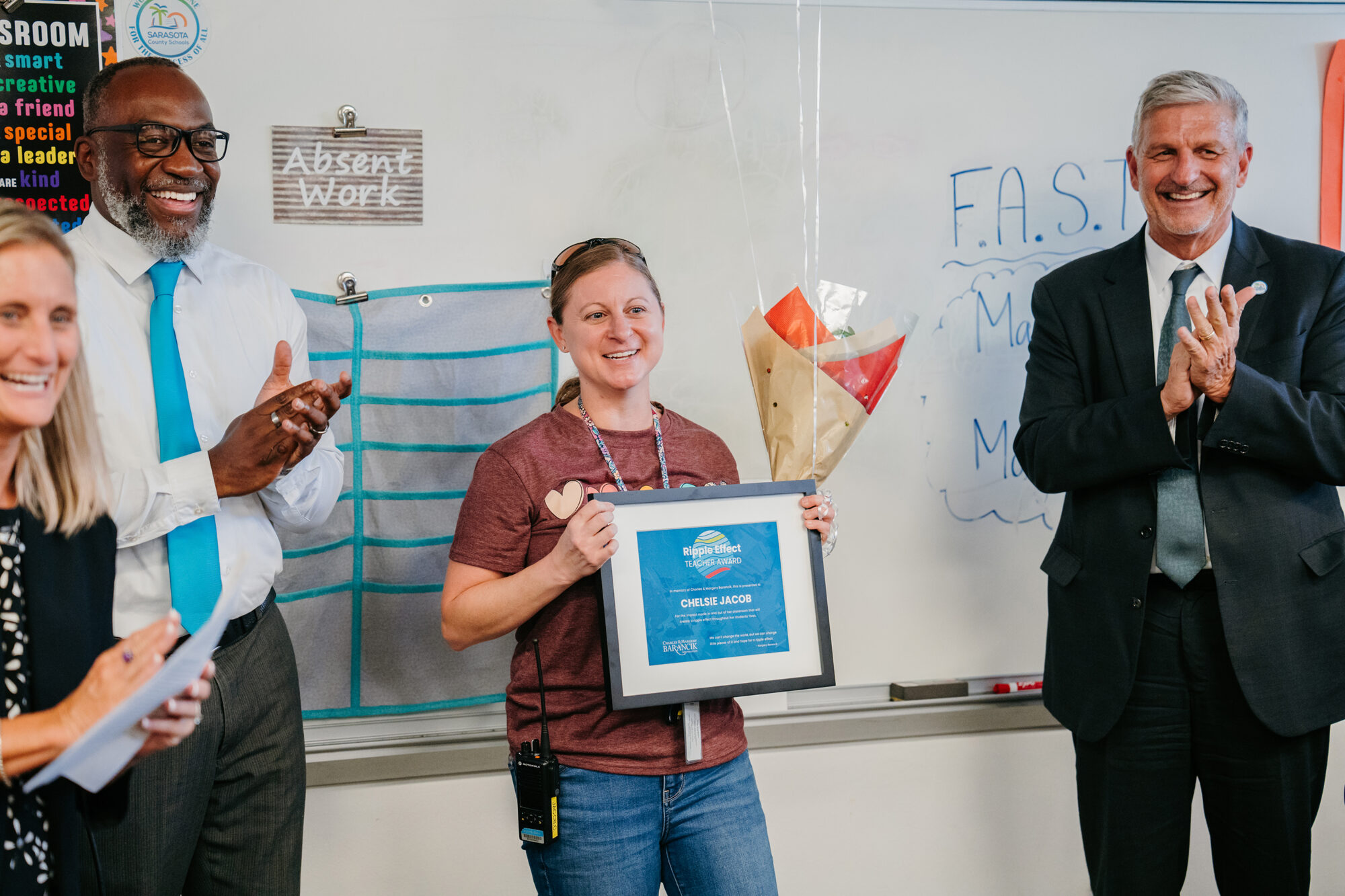 Chelsie Jacob of Laurel Nokomis Middle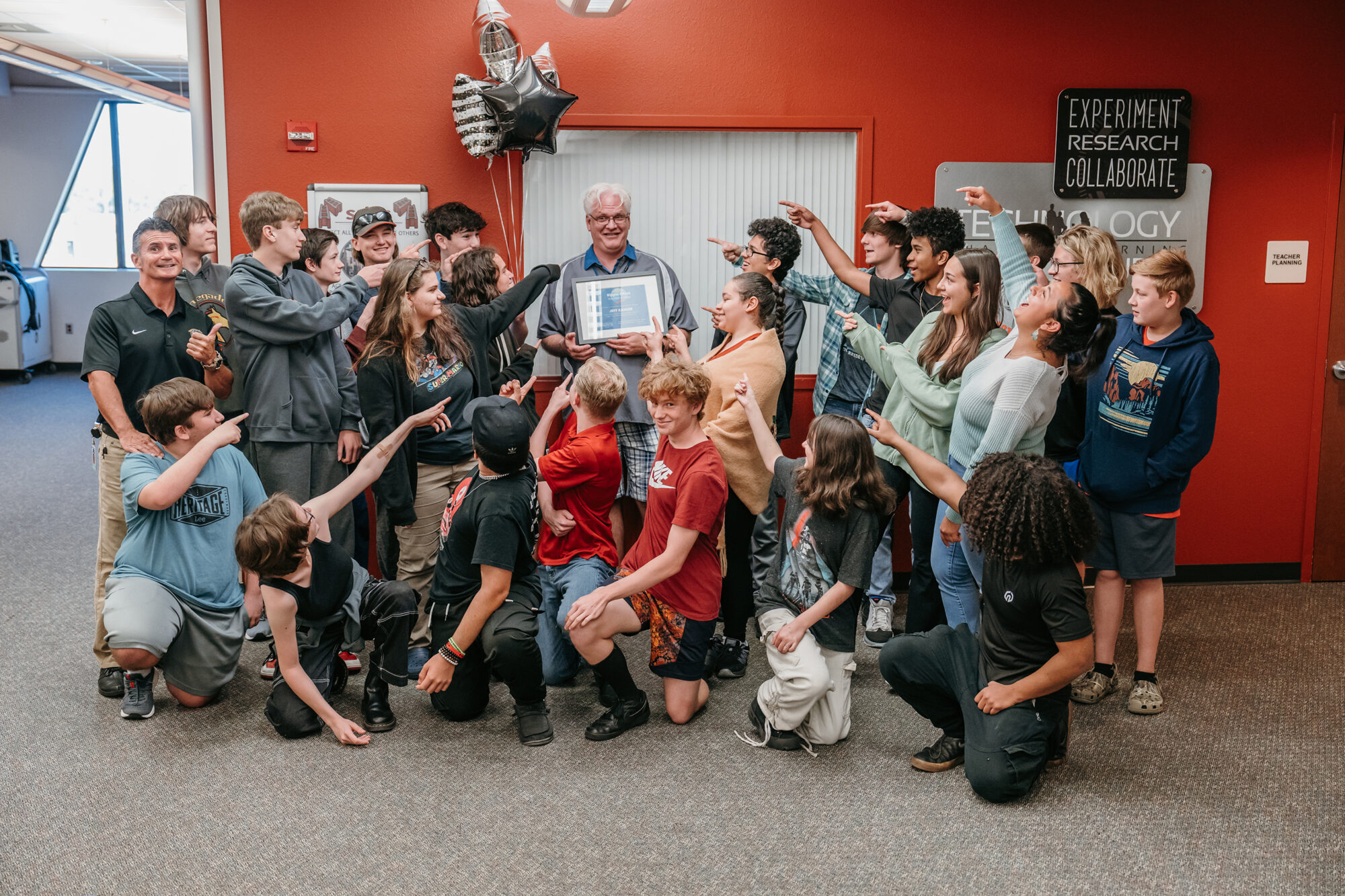 Jeff Kahler of Suncoast Polytech High
"Recognizing these educators is a highlight of our year," commented Teri A Hansen, President | CEO of Barancik Foundation.  "Chuck and Margie often said, 'We can't change the world, but we can change little pieces of it and hope for a ripple effect.'  In this case, the ripple effect these educators are making often means changing the trajectory of students' lives.  It is a big responsibility and one that all of us, as a community, should celebrate."
"We are thankful for the tremendous impact our teachers make on the lives of our students and families.  It is wonderful that we have partners like Barancik Foundation to recognize the dedication and hard work our teachers give each day!  The Ripple Effect Award recipients demonstrate compassion and high-quality best practices that allow our students to achieve success today and into the future!" commented Dr. Allison Foster, Interim Superintendent of Sarasota County Schools.
The Ripple Effect Award launched in 2021 and invites Sarasota County principals to nominate one educator from their school who sets the bar for innovation and creates lasting impacts on their students and peers.  Five educators are honored on Chuck's birthday each May and five on Margie's birthday each September.