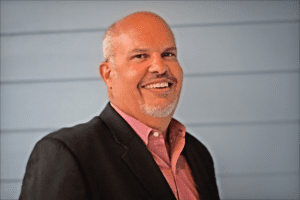 Charles & Margery Barancik Foundation announced the hiring of Ev Bosque for the newly created position of Chief Financial Officer. Bosque will be responsible for maintaining the financial integrity of the Foundation through the direction of its financial, fund accounting, and investment activities.
Bosque has served 29 years as a Certified Public Accountant working as an executive in finance and operational areas in the Tampa Bay region for distribution and manufacturing companies. Most recently he was the Chief Financial Officer for EMI Industries, a fixtures company with 300 employees and five manufacturing plants across the U.S.
"We are at a significant time in our lifecycle where we need to strategically oversee an increase in assets and the growth of our operations," says Teri A Hansen, President|CEO of Barancik Foundation. "Ev brings savvy ingenuity that will serve the Foundation well."
Bosque was born and raised in San Juan, Puerto Rico, but has spent the majority of his life living in Florida with his wife and two children. He served in the U.S. Army and received a Bachelor's and Master's degree from the University of Florida.