It was in 2018 when Frank Ourednik underwent an emergency surgery that changed his life forever. He had to have three discs in his neck replaced and the surrounding vertebrae fused together. The surgery was a success, but the side effects from the treatment left Frank with anxiety, depression, and claustrophobia.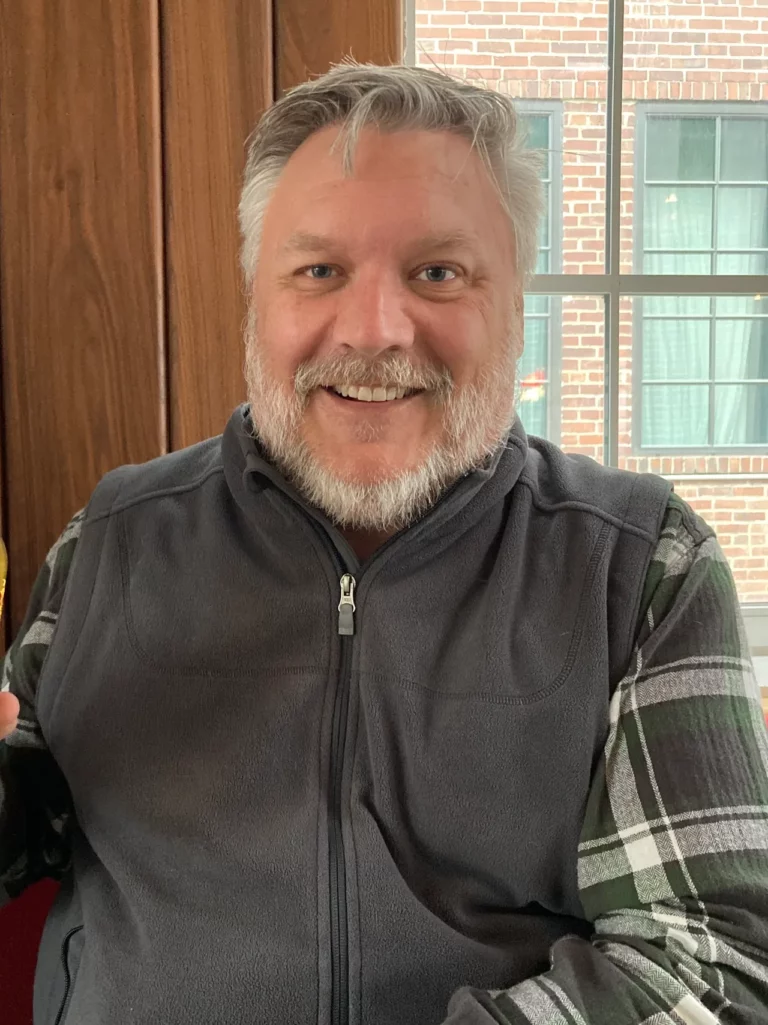 An avid traveler, Frank was unaware these new side effects would impact his adventurous spirit. The first time he boarded a plane post-surgery, Frank experienced panic and quickly realized he would need to find a new method of travel.
A Riverview High School teacher since 2007, Frank's other passion is American History. He has taught U.S. History, IB History of the Americas, and AP U.S. History. When he isn't busy instructing kids in the classroom or tutoring afterhours, Frank pours into his beautiful family, including his wife, Jennifer (Senior Director of Operations at Resilient Retreat), and three wonderful kids, Luke, Grace, and Anna.
Someone who rarely takes time for himself, Frank was encouraged by Jennifer to apply for Barancik Foundation's TIME Fellowship. Each year, 25 local educators are granted up to $12,000 each to design fellowships that reinvigorate their passion for education and allow them to renew. Frank designed and proposed the Vagabond Project, an expedition into the fabric of our United States, a quest for hope.
Frank found inspiration for his Fellowship application in one of his favorite books, Travels with Charley: In Search of America by John Steinbeck, a 1962 travelogue that depicts a road trip around America made by Steinbeck, along with his standard poodle, Charley.
In Frank's application, he wrote, "The real activity is the journey itself.…there is no better way to foster hope than by looking for the good in people throughout our amazing country and building community and understanding." He went on to say, "Through renewal, [I will] return to the classroom invigorated and with a renewed sense of hope and purpose for myself, my country, and for teaching America's future."
Can you guess what happened next?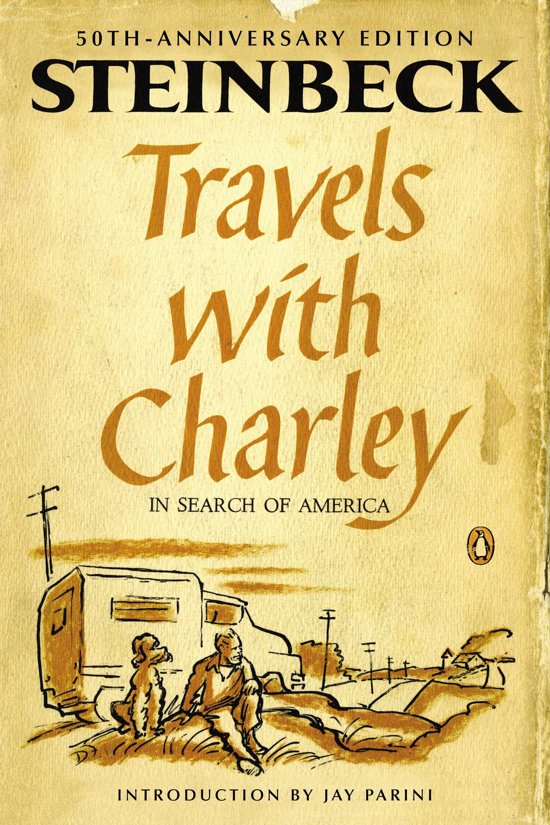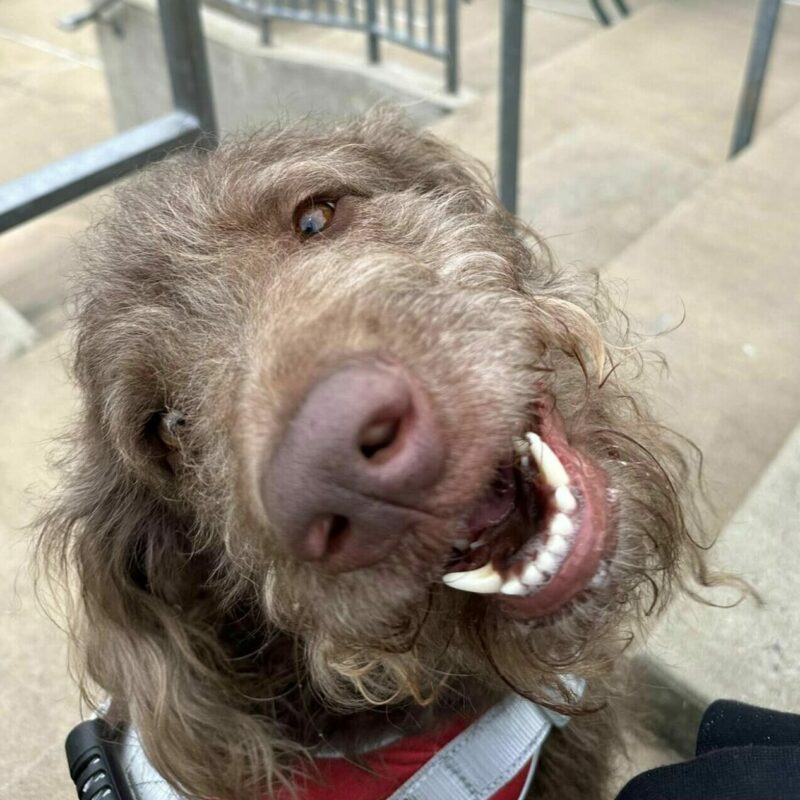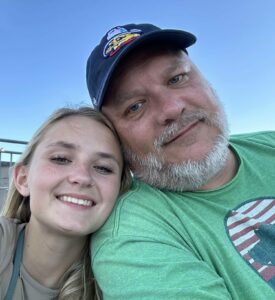 Our selection committee awarded Frank the Fellowship. And Frank awarded Juneau, his Poodle/Chesapeake Bay Retriever pup, a spot in his passenger seat.
On June 14, Frank and Juneau began their six-week adventure. They began taking Florida's beautiful back roads to Birmingham, where they visited the Civil Rights National Monument. A lucky dad, Frank's daughter, Anna – who recently completed AP U.S. History – joined him on the first leg of his fellowship.
Frank tells us, "Anna's eyes have been opened so much in such a short period of time. Seeing these monuments and historic sites after taking U.S. History allows her to have context unlike she has ever had before. I am so glad we got to spend this time together."
Frank's Fellowship overlapped Father's Day, which, naturally, meant some baseball would need to be in the mix. Frank and Anna visited Hodgetown Stadium in Amarillo for a minor league game. The next day, Frank, Anna, and Juneau made it to New Mexico, rounding out his list of states where he has traveled to 49. Still on his list? Hawaii.
Over the next several weeks, Jennifer, Luke, and Grace will join during different legs of the Vagabond Project. Frank's dad will make an appearance in Minnesota to fish together for Northern Pike, a family tradition that dates back decades.
If you are interested in following Frank's journey, he created a website where he is posting regular updates. He is also looking for great music along the way, so if you have any funky playlists, shoot him an email at [email protected].
As we await his safe return to the sunshine state, we wish Frank health, learning, rejuvenation, and a cold beer or two. Oh, and lots of treats for Juneau!
Barancik Foundation works with Sarasota County Schools to recruit, retain, and recognize outstanding educators.